I've traveled out to the east coast of Canada, from my home in Ottawa, Ontario, approx. a half dozen times over the past 10 or so years. Each time it is to Cape Breton Island, which is part of Nova Scotia. Although the scenery, hospitality, and experiences are second to none, my main reason for going is to photograph and film big bull moose during the rut.
I time my travels for the last week of September. This is prime rutting season. I then spend my days hiking the wonderful terrain that are part of the Cabot Trail - hoping to run into one of these guys.
Here are a few of my favourite images:
There's nothing more incredible than being in the presence of a big bull moose. They are massive and definitely awe-inspiring.
Covid put a damper on my travels this past fall. Fingers crossed I'll be making a return trip back out there this year.
Here's a video, showing a big bull that was watching over a bedded cow: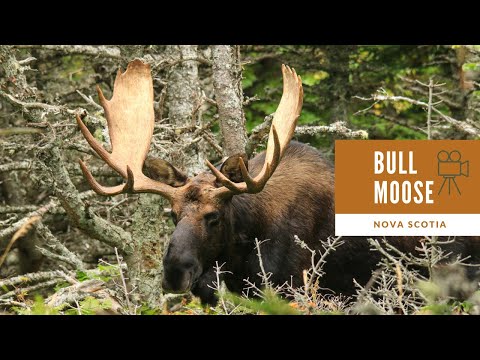 Cheers,
Justin